I am proud to announce that ANTICABLES has just become a Premier Dealer for New York based Alta Audio and the first to have a pair of their new $32,000 Titanium Hestia speakers for audiophiles to audition (by appointment only).
Listening to the Titaniums in the Alta / Krell / ANTICABLES listening room at the NY Audio Show for three days cause a paradigm shift for me. When I returned home to Minnesota, I started working with Michael Levy of Alta Audio to be able to offer these fine speakers to our customers. This goal was achieved and the Midwest's only demo pair of Titanium Hestia speakers is now available for audition.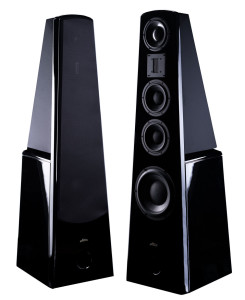 There are three very common problems that audiophiles struggle with in their systems: Not having enough bottom end to give the music a solid foundation to ride on, not being able to get adequate 3D imaging & depth in the soundstage, and getting listening fatigue, which has them turning the music down or off all together. Any audiophile that struggles with any of these issues, I think will enjoy these speakers.
Anyone that is interested in hearing the Hestia Titaniums for themselves, and are willing to hike, drive, or fly to the St. Paul side of the Twin Cities, should contact me directly to set up a listening session (and special discount pricing): paul@anticables.com


Paul Speltz
Founder & President, ANTICABLES