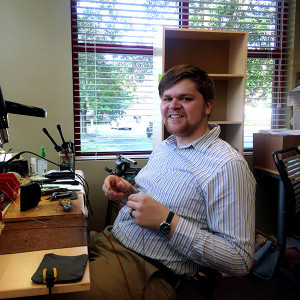 Thaine comes to us from the Upper Peninsula of Michigan. He moved to Minnesota last August as a recent graduate of Michigan Technological University in Biomedical Engineering.
With his interests in restoring vintage electronics, such as a 1950's TV, and a 1970's Realistic Amp — Thaine found ANTICABLES and has been with us since February of this year, as a product assembler specializing in the production of Interconnects and Speaker Wires.
We are thrilled to have him as a part of our ANTICABLES family, and would like to extend our congratulations to him, as he will be getting married later this month!
Save
Save
Save