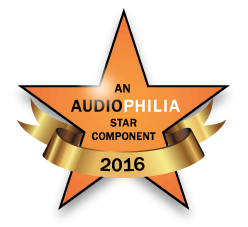 We are proud to announce that our newly released Level 5 Signature Speaker Wires have already won Audiophilia's Star Component Award, and we invite you to stop in and hear why, in room 1104 at Rocky Mountain Audio Fest this weekend (October 7-9).
Martin Appel of Audiophilia.com stated their "detail, resolution and transparency were off the charts", and that they have a "life-like realism that was truly astonishing".
We accomplished this by rolling our excellent ACElectrum™ Silver/Gold alloy metallurgy, proven in our upper level interconnects, into a much larger gauge wire to handle the current demands of speakers.
The outcome was so sonically successful, Martin Appel said they "got the musical timbres of instruments as correctly as I've ever heard".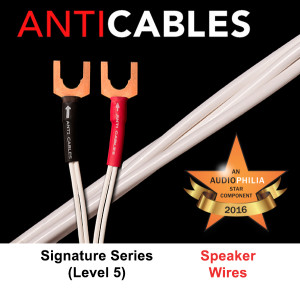 These new Level 5 Signature Speaker Wires are so good at resolution and dynamics that he went on to say, "This recording has massive dynamic swings from the quietest passages to full orchestral/choral crescendos and the 5 Signatures handled the performance without congestion, blurring or smearing.  In other words, you get all the music, all the time".
Mr Appel boldly closes his review by flat out stating, "If problems occur with the sound, it's coming from other pieces in your audio chain, not these speaker wires."
You can read the entire review HERE.
…and you can hear them in room 1104 at the Rocky Mountain Audio Fest October 7th – 9th.
We are also sharing a lobby booth with Spatial Audio and Red Dragon Audio,  so be sure to stop in to say hello.
Save