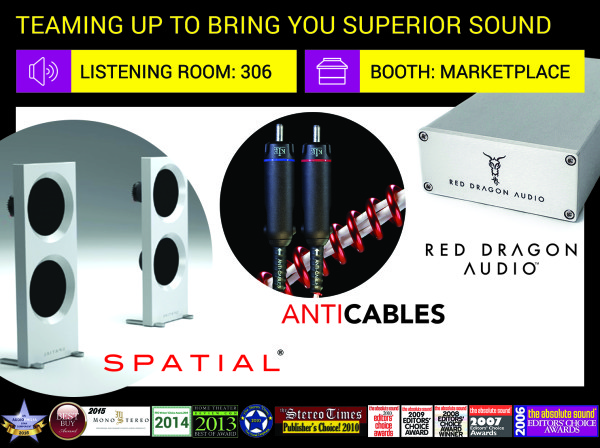 ANTICABLES will be teaming up with Spatial Audio and Red Dragon Audio at Axpona Audio Expo North America 2016 (April 15-17 in Chicago Illinois). We'd love to meet you there, too!
Our friends at AXPONA have generously extended a 15% discount on 3-day passes:
AXPONA Discount
15% OFF*
A6P18W
Use at AXPONA.com
*3-day pass for new registrants only. Does not include VIP tickets.