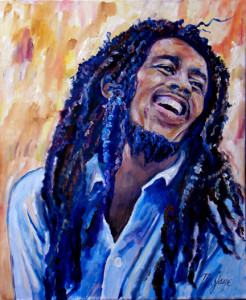 Recap from Judy Speltz
June of this year we traveled to Irvine California for the T.H.E. Audio show.  This was our second time attending — and it was fantastic to be back! We want to extend our gratitude for all who stopped by to visit with Paul and myself.  It was fantastic meeting so many of our customers.  We very much appreciate your support and business!
There was one vendor that caught my eye,  "The Art of Merryl Jaye".  WOW. She had a number of original works on display and well as prints of all sizes.  These pieces would really dress up your listening room — if you didn't catch her at T.H.E. Show, here is her studio website: Merryl Jaye Studio.
Save